Our Senior Pastor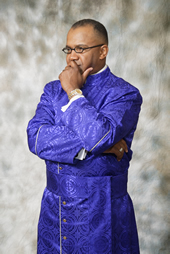 Rev. Donald L. Johnson is the Senior Pastor of Oak Grove Missionary Baptist Church. He came to Oak Grove in 1994, by the way of Kansas City, MO. In this short time, Pastor Johnson's fresh and inspiring messages have transcended the ordinary, drawing a growing and progressive congregation.
Considered by many as one of the Mid-South's most consecrated and soul-stirring minister, Pastor Johnson has a strong desire that Believers develop a more intimate relationship with Jesus Christ - Moving from religion to relationship, from membership to ministry.
Currently he ministers to over 1200 in membership, and anticipates that the kingdom will continue to grow as Oak Grove completes construction of a $5.7 million worship center this year.
The church's mission is to glorify the Savior, edify the saints, evangelize the lost and horrify Satan. His vision for the church is to have a spirit-filled, committed and praying body of baptized believers equipped to do the work of the ministry. He emphasizes to the church body that "we can do all things through Christ who strengthens us."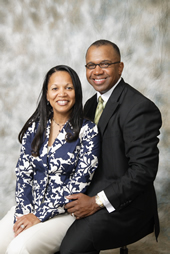 He earned a Bachelor of Religious Arts-Theology and a Master of Arts in Religious Arts at the Jacksonville Theological Seminary. Pastor Johnson is not only an extraordinary leader; he is also a dedicated and loving husband and father. He is married to Rhonda Johnson, who is an anointed vessel of God. Among their many blessings, they are blessed with four children: Donald Jr., Derrick, Marian and Dominique.
In addition to being a pastor of a growing congregation, a family man, he also serves as the Team Chaplain for the Memphis Grizzlies NBA team.
Click on any Picture to Download